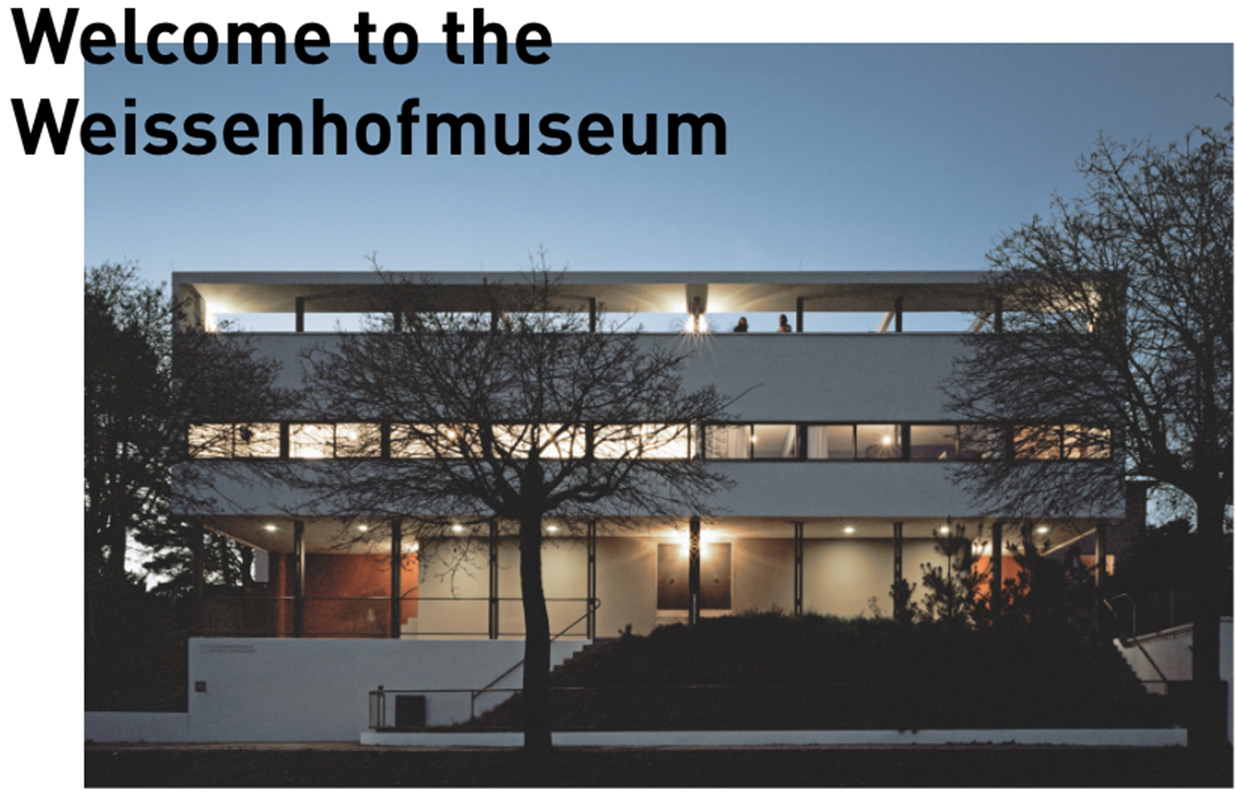 07.11.2020
The Weissenhof Museum is expected to open on Tuesday, March 16 th
07.11.2020
The federal and state governments have extended the lockdown until the end of March, but with opportunities for opening. In this regard, the museums have to orientate themselves to the incidence figures, as does the Weissenhof Museum in the Le Corbusier house.
We are currently planning to reopen on Tuesday, March 16th, 2021.
Of course, it is important to respect the specified measures. We therefore still have to work on the exact implementation of opening times, visitor numbers and ticket sales and will inform you about this shortly.

However, you can write us an e-mail to info@weissenhofmuseum.de.
March, 4 th, 2021
24.12.2020
The Weissenhof Museum and the Freunde der Weissenhofsiedlung wish you a Merry Christmas and all the best for 2021!
24.12.2020
11.09.2020
What shall we eat this Time? Exhibition at the Weissenhofwerkstatt
11.09.2020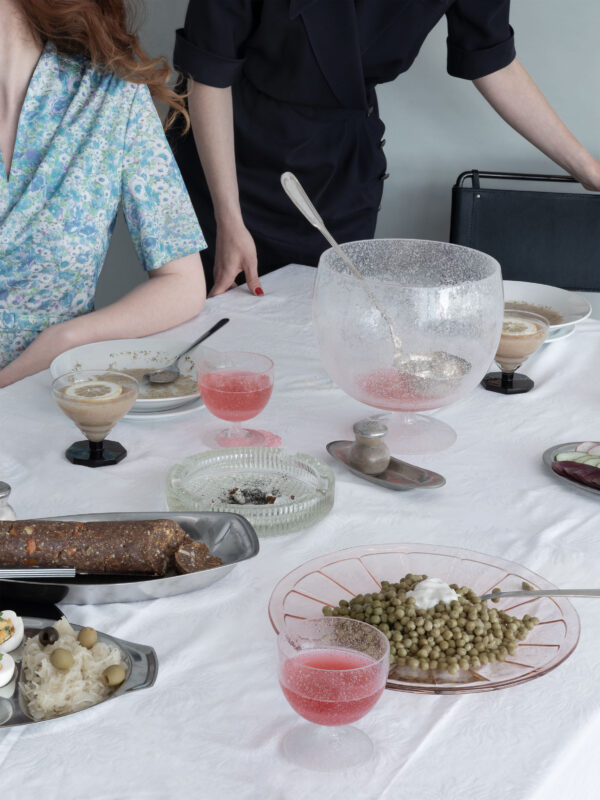 © Ann-Kathrin Müller & Julia Schäfer
Exhibition at the Weissenhofwerkstatt in the Mies van der Rohe House
September 12 to November 8, 2020
Ann-Kathrin Müller + Julia Schäfer

What Shall We Eat This Time? is an interdisciplinary, artistic research project that will be presented in the Weissenhofwerkstatt at the Weissenhof Estate in Stuttgart. Two cookbooks, Koch schnell und frisch für den Sommertisch (Fast and Fresh Summer Recipes, 1931) und How to Cook in Palestine (1936), were the starting point for this project. Both books were written by Erna Meyer, who in 1927 participated in the Werkbund exhibition The Dwelling in Stuttgart as the home-economics consultant and, due to the fact that she was Jewish, emigrated to Palestine in 1933. The political upheaval in two countries is revealed in the recipes. The formation and transformation of cultural identities through the process of cooking and eating is investigated and challenged in the exhibition.
During the exhibition the picture window of the Weissenhofwerkstatt will be the setting of a video installation that is visible from the outside. Using the form of a community kitchen, the artists Ann-Kathrin Müller and Julia Schäfer will invite the general public to participate in this process and to taste the dishes prepared at four scheduled sessions. The visitors will also be invited to participate in a discussion.
A series of posters that accompanies the sessions of the community kitchen will be available as an edition.
Exhibition opening:
Friday, September 11, 2020, at 7 p.m.
Forecourt of the Weissenhofwerkstatt in the Mies van der Rohe House
Am Weissenhof 20, 70191 Stuttgart
Mandatory registration (limited to 30 visitors)  by September 10, 2020, at: info@whatshallweeatthistime.de
Additional information will be sent by e-mail following registration.
Speakers:
Prof. Barbara Traub, Jewish Religious Community of Württemberg [invited]
Suse Kletzin, chairperson of the Friends of the Weissenhof Estate
Anja Krämer, director of Weissenhof Museum
Accompanying program to the exhibition:
What shall we eat this Time_Accompanying program