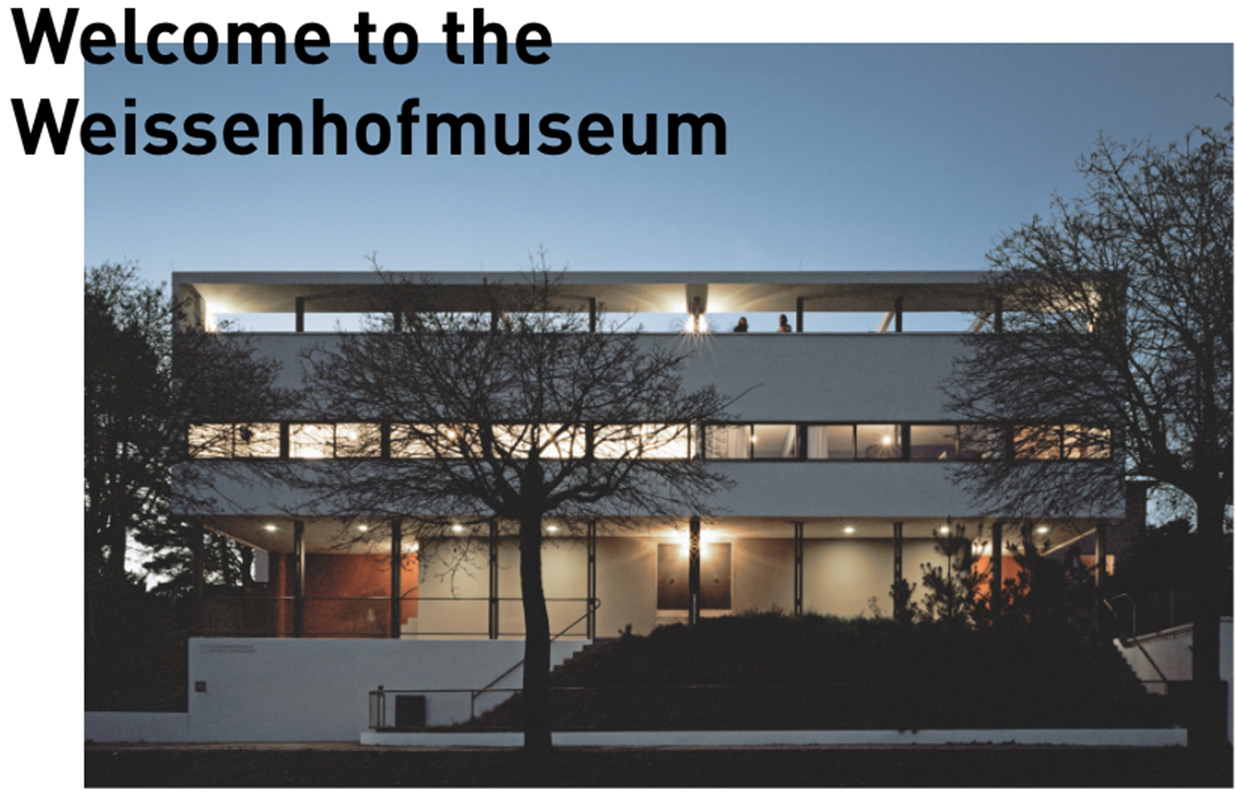 11. - 17.10.2021
prolonged till 17th of October 2021 — brāhha – Temporary installation on the Bruckmannweg 10 in the Weissenhof Estate
11. - 17.10.2021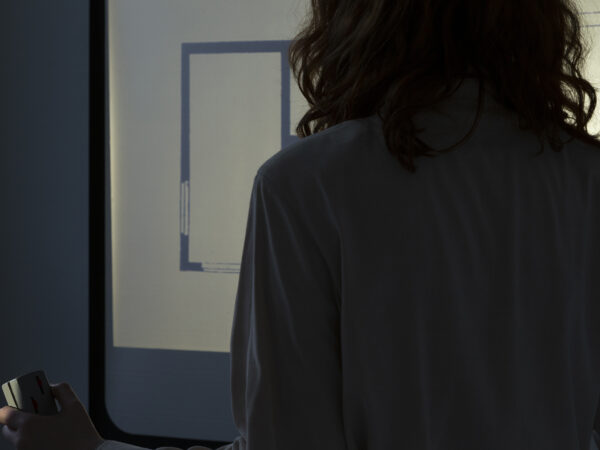 © Julia Schäfer, Ann-Kathrin Müller, VG Bild-Kunst, Bonn 2021
Prolonged till 17th of October 2021 — As part of the CURRENT Festival Stuttgart and on behalf of the Friends of the Weissenhofsiedlung e.V., the temporary installation brāhha by Ann-Kathrin Müller and Julia Schäfer will be on view on Bruckmannweg 10 in the Stuttgart Weissenhofsiedlung from September 11th to 19th, 2021.
The installation is freely accessible round the clock.

brāhha is an inspection in eleven text miniatures about the fallow land and what thrives from it, about geological layers and the history of time. Via walkways, visitors are led to the overgrown property at Bruckmannweg 10 in the Weissenhof Estate and are guided through an audio walk using their own mobile phone. It contains the remains of the building by the Stuttgart architect Richard Döcker, which was destroyed in the Second World War. brāhha reflects on the effects of the war on the European (urban) landscape from a feminist perspective.
The word brāhha derives from the Old High German and means breaking up, the first plowing of the field.
The research-based project by the artists Ann-Kathrin Müller and Julia Schäfer will be realized together with the author Judith Engel, the industrial designer team anima ona and the graphic designer Maximilian Haslauer and Alina Derya Yakaboylu.
Opening:
September 10th, 2021, 7–10 p.m.
Bruckmannweg 10, Weissenhofsiedlung
Greetings and introduction: Suse Kletzin, chairperson Freunde der Weissenhofsiedlung e.V.
A herbal ice tea with herbs from the field Bruckmannweg 10 is served, made by the ceramic and tea specialist Lena Grasler.
No registration is required.
Accompanying program:
September 12th, 2021, 8 p.m.:
On the Open Monument Day, the installation will be accompanied by a film program in the Atelier am Bollwerk in Stuttgart. On display are "N.N." (FRG, 1969) by Ottomar Domnick and "Martha" (GDR, 1978) by Jürgen Böttcher. More information and tickets: https://arthaus-kino.de/filme/sonderprogramm/  
September 14th, 2021, 6 p.m.:
The artists invite you to an architecture tour with the collection manager Vera Romeu in the Villa Domnick in Nürtingen. Tickets with prior registration: stiftung@domnick.de
In cooperation with:

Sponsored by: