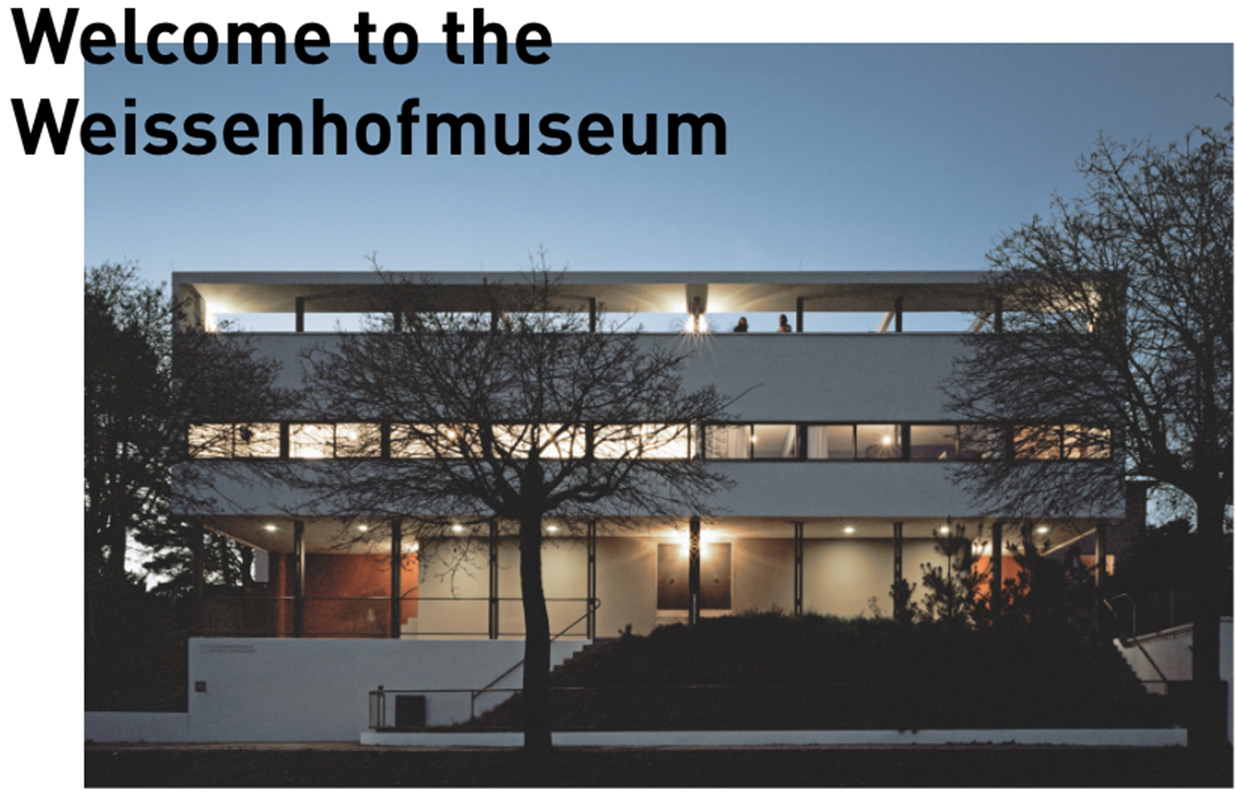 16.10. - 19.12.2021
Kinder der Moderne / Growing up Modern – Exhibition in the Weissenhofwerkstatt
16.10. - 19.12.2021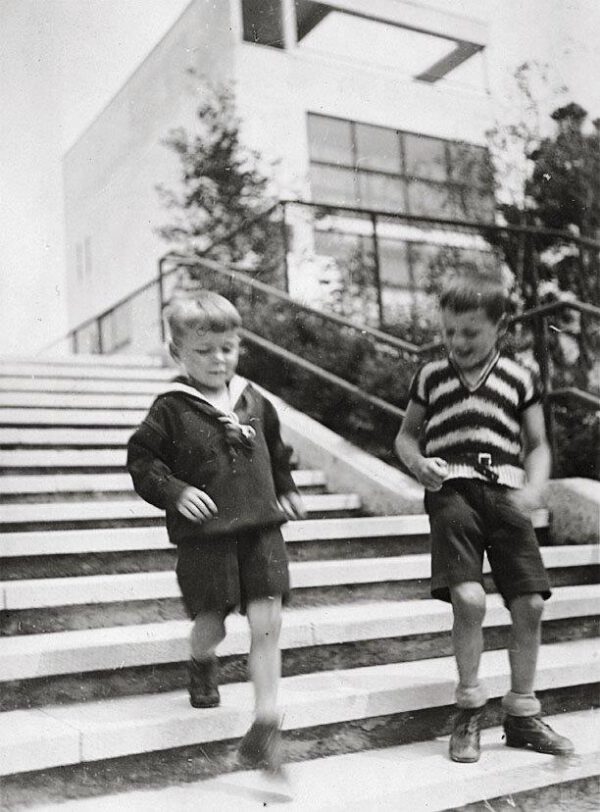 Exhibition in the Weissenhofwerkstatt in the Mies van der Rohe House
October 16th – December 19th, 2021
Sat, Sun and Public Holidays 12 p.m.  – 5 p.m.

Film introducing the exhibition on our YouTube channel under the following link:
https://youtu.be/zr9NL0HDtH8
What was it like to grow up in an early Modernist villa or housing estate? Did living in such settings change children's attitudes? Did these radical environments shape the way they looked at domestic space later in life? Were children in Modernist homes self-conscious about their avant-garde surroundings, or proud of them?
To answer these questions, this exhibition looks directly to a group of four individuals who were as children inhabitants of iconic Modernist homes and housing. Linking the spaces of Modern domesticity with the recollections of those who lived there provides a refreshing perspective on icons of Modernism in architecture.
Rolf Fassbaender lived from 1927 to 1939 in one of the J.J.P. Oud designed row houses in the Weissenhofsiedlung Stuttgart.
Ernst Tugendhat spent from 1930 eight years in Mies van der Rohe's Tugendhat house in Brno.
Helga Zumpfe, née Schminke, lived for 15 years in the Schminke house in Löbau, built by Hans Scharoun.
Gisèle Moreau moved to Le Corbusier's Unité d'Habitation in Marseille in 1953 and still lives there today.
The oral histories collected by the curators Julia Jamrozik and Coryn Kempster, are complemented by their contemporary atmospheric photography taken to resonate with the childhood memories of the inhabitants.
Exhibition opening:
Friday, October 15th, 2021 at 7 p.m.
In the Weissenhofwerkstatt in the Mies van der Rohe House
Am Weissenhof 20, 70191 Stuttgart
Registration required (the number of participants is limited) by October 14th, 2021 at: jehle@weissenhofmuseum.de
A certificate is required.

Speakers:
Anja Krämer, director of the Weissenhof Museum in the Le Corbusier House
Julia Jamrozik & Coryn Kempster, curators of the exhibition
Transmission of the opening and introduction to the exhibition via zoom with the following link:
https://us02web.zoom.us/j/84593128211?pwd=YzdEb1VZaEZKNW5jcCtxdFV0N2VYdz09

For technical reasons, no interaction is possible and we ask all participants to keep their microphones off. Please pin the participant "Weissenhofmuseum" so that you can watch the broadcast without any disruptions.
Thursday, November 18th, 2021, 7 p.m.
Digital lecture (in English) with Julia Jamrozik and Coryn Kempster about the "project" Growing up Modern.
The link to the lecture follows.