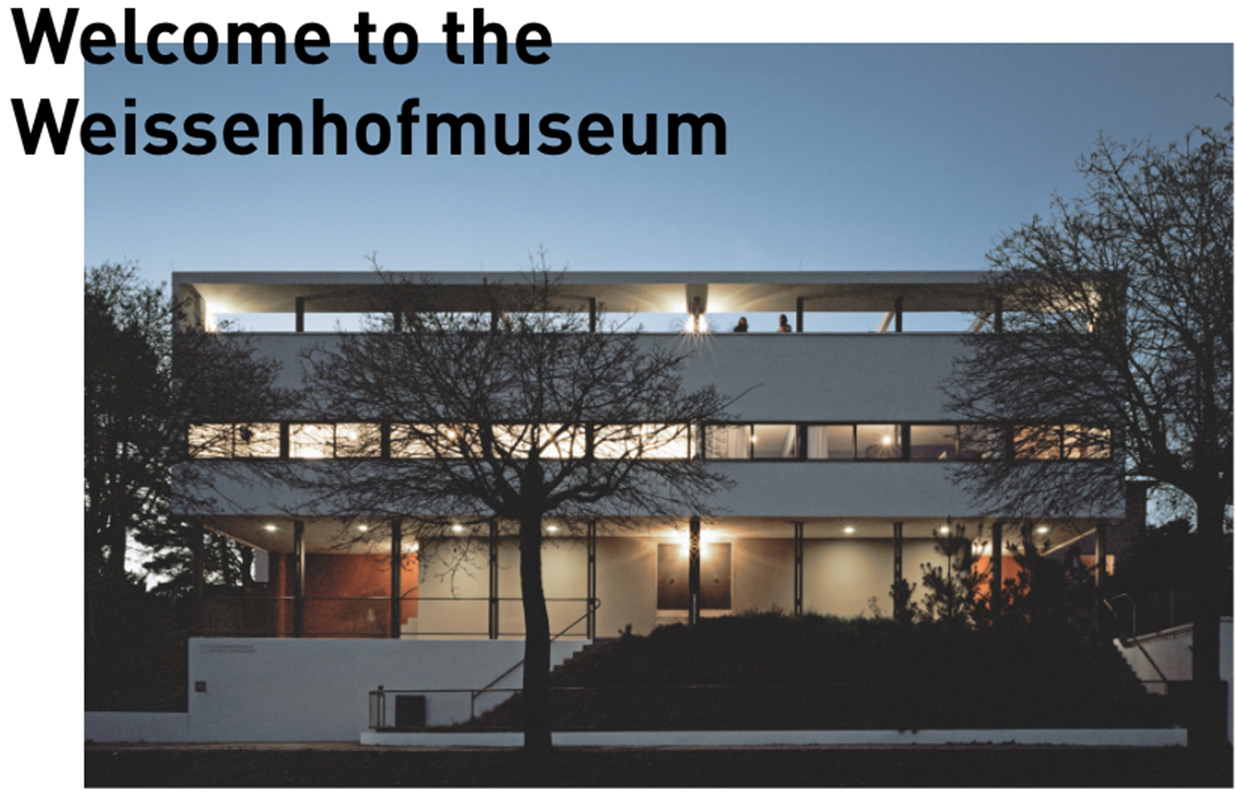 17.07.2021
We are celebrating 5 years of the UNESCO World Heritage Site Le Corbusier!
17.07.2021

© Fernando Iannone / The Baukunst Dynamites
5 years UNESCO World Heritage Le Corbusier!
We are celebrating the five-year membership of the two Le Corbusier houses in the Weissenhof Estate Stuttgart as a UNESCO World Heritage Site! THE BAUKUNST DYNAMITES provided the Le Corbusier semi-detached houses with an installation especially for this purpose and the photographer Ferdinando Iannone took a great photo with our board members, club members, neighbors and friends.
We are also pleased that the Stuttgart Mayor of Construction Peter Pätzold and Friedemann Gschwind, the German expert on the team for the transnational UNESCO World Heritage application, are honoring the anniversary with their statement. You can see it on our YouTube channel under the following link:
https://youtu.be/cgMCB_h3U4M
29.05. - 01.08.2021
Fritz Seitz – Color Connections, Exhibition in the Weissenhofwerkstatt – OPEN FROM MAY 29th
29.05. - 01.08.2021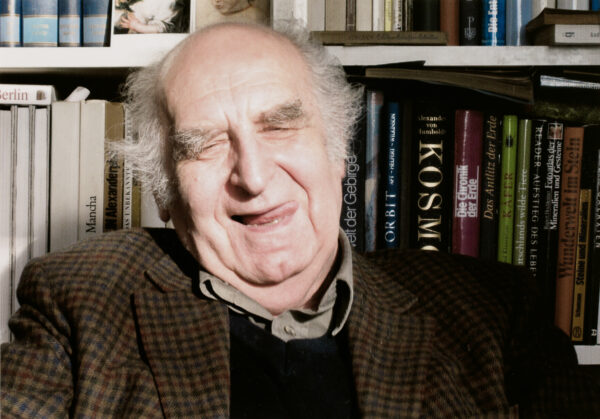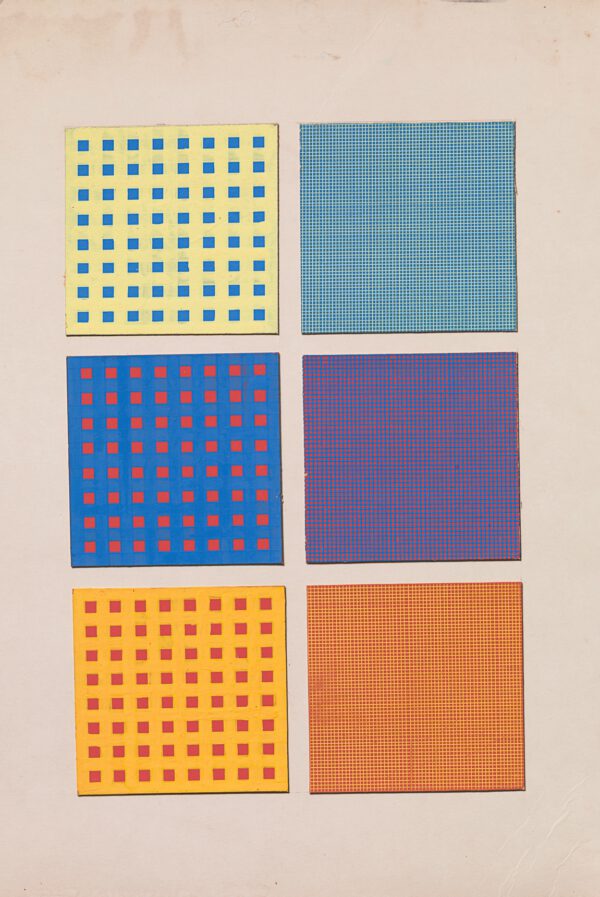 Fritz Seitz in his library, 2014                                                      Sheet from the teaching on the subject of color
© Willi Baumeister Stiftung
Exhibition in the Weissenhofwerkstatt in the Mies van der Rohe House
Mai 1st to August 1st, 2021
Sat, Sun and Public Holidays 12 p.m.  – 5 p.m.

Six people are allowed to stay in the exhibition at the same time. A medical mask must be worn and a distance of 1.5 meters must be maintained. Filling out a contact tracking form is required.
Fritz Seitz (1926-2017)
Artist, Professor, Graphic Designer, Scholar, and Consultant.
Fritz Seitz left us with his art, teaching, writings, and visual diary, which he called Chronolog, a body of work that can only be seen in its entirety and interconnectedness since his passing.
Born in Bad Kissingen, he studied at the Academy of Fine Arts in Stuttgart with Prof. Willi Baumeister. He was a notable voice in graphic design in the 1960s and 70s. From 1965-1992, he was a professor for foundation courses at the Academy of Fine Arts, Hamburg, and held numerous visiting positions in Germany and abroad. At the Academy of Fine Arts in Stuttgart, he taught color theory in the Productdesign Department for over twenty years.
Throughout his life, Fritz Seitz felt anchored and understood in Stuttgart.
The exhibition attempts to shed light on the interrelationships and the development of his thinking and making. Along the theme of Color, the connection between his creative fields is shown. His versatility to bridge between theory and professional practice, fine and allied arts, personal and published insights become perceptible.
Seitz's works are supplemented by archival materials that refer to the academic linage of Willi Baumeister and Adolf Hölzel. All three taught and/or studied at the Stuttgart Academy. The neighboring Weissenhofsiedlung, built in 1927 and its color concepts are linked by both Baumeister and Seitz trough their work. Regardless of their individual significance, Hölzel – Baumeister – Seitz can be understood as a triad. Connected through their common content, they make a significant contribution to the teaching of Arts.
As a homage to the exhibition location, the often forgotten colourfulness of the Weissenhofsiedlung is presented in the exhibition and thus forms a point of reference for Seitz's work on the subject of color.
Organizer:
Weissenhofmuseum in the Le Corbusier House
Archiv Willi Baumeister in the Kunstmuseum Stuttgart
Prof. Esther Hagenlocher, University of Oregon
Supported by:
Culture Office of the City of Stuttgart
Willi Baumeister Foundation
Friends of the Weissenhof Estate
02.07.2021
Current information on admission to the Weissenhof Museum
02.07.2021
The incidence values ​​in Stuttgart are constantly within level 1, i.e. below 10.
For a visit applies:

Our opening times: Tue – Sun and public holidays 12 p.m. to 6 p.m., Mon closed
We reserve the right to continue to limit the maximum number of visitors who can stay in the museum at the same time to 15 people. We want to guarantee the distance of 1.5 m between the individual visitors recommended in the Corona state ordinance.
It is no longer necessary to book a time slot.
Admission is regulated by a traffic light function.
Evidence is no longer required.
For entry you have to complete one contact tracking form per household. To avoid waiting times, you can download the form here and fill it in and bring it with you.
A medical mask must still worn in the museum and on the platform and a distance of 1.5 meters must be maintained.
For public tours applies:
Public tours take place every day except Monday at 3 p.m. On Sundays and public holidays at 11 a.m. and 3 p.m.
The tours are explicit eternal tours through the Weissenhof Estate and will take place only in German language. A maximum of 7 people can take part in each tour.
The tour lasts 45 minutes and costs € 5. Children up to 11 years are free.
A booking at info@weissenhofmuseum.de is required. With the booking you will receive the information on how to collect the tickets.